Philadub Productions
philadub productions is on the cutting edge of sound generation. Careful selection of equipment help us bring you the hottest sounds around. Check out the list below to see what we've got in the main studio . . .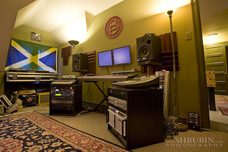 * Digidesign Pro Tools LE 7 (32 tracks) with a Digi002 interface
* Sweetwater Creation Station Rack-mount Audio PC (windows XP)
* Various Plugins (including Waves, SSL, Antares, and more)
* Yamaha Motif 7
* Avalon VT-737sp tube opto-compressor/EQ/preamp
* Presonus Eureka Channel Strip
* Presonus DigiMAX D8
* Korg MicroKorg synth
* 2 Techniques mkII turntables w/ mixer
* Spector 5-string Bass
* Gibson Les Paul
* Fender Jaguar
* Martin Acoustic
* Fender Delux Reverb Amp (all Tube)
* dbx driveRack Studio
* Event 20/20 XL near field monitors
* Mojave MA-200 Mic (tube)
* GT Tube mic
* Audio Technica AT4047 mic
* Blue "bluebird" mic
* Sure SM57s, SM58s, Beta 52A
* Rhode NT5 Matched pair
* Various Audix drum mics
* Pearl Masters Series 5-piece Drumset w/ over 15 cymbals
* Roland HandSonic 10
* Tascam Rack mount DAT recorder
* Sony PCM1 portable DAT recorder
* dbx quad-4 multi processor
* various samplers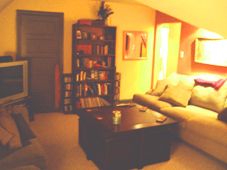 Our Studio environment is very accommodating for all types of artists. We are located in a historic building which creates a unique and inviting atmosphere for creativity. We provide a very relaxing environment conducive to artistic inspiration. Check out the pics page for some shots inside our place.