"Words and Sounds" - Available NOW!!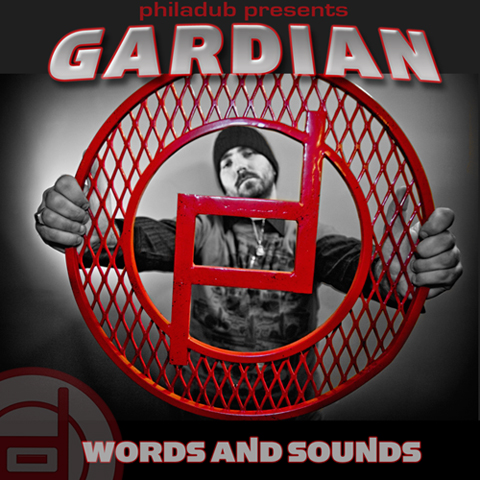 Listen to Gardian's "Words and Sounds" Preview above!

Full Track Listing - "Words and Sounds" by Gardian

1. Intro
2. Yad Along
3. Movin' Forward
4. Sometimes (ft. Lukie D)
5. Name and Number
6. So Corrupt (ft. Spectacular)
7. Turn Me On (ft. Ky-enie)
8. Paycheck
9. Broken Hearted
10. What I got to Do
11. Rollin Deep (ft. Flippa Mafia)
12. On the Road


BUY THE ALBUM NOW!! @
Itunes, Amazon
, eMusic, Napster

Gardian online @
Myspace and Facebook and Twitter
for exclusive content.

From the vocal booth in Philadub's Sevenwest studio, Gardian shares his reasonings with the people through his energetic meditation on life. his studio talent and conscious message carries over to the stage, where he delivers a high-impact performance.

Gardian's songs run the full spectrum from pure culture to crossover to dancehall , complimented by his unique vocal style. all tracks are self-produced alongside fellow Philadub producer and renowned selector Skilli B from Vybz Xpress. his current and debut album, Words and Sounds, illustrates his songwriting talent and diversity. recorded in philly at Sevenwest Studio, it includes hit songs with features from Lukie D, Ky-enie, Spectacular, and Flippa Mafia

Gardian has performed in the dance, sharing the stage with artists including Sizzla, Capleton, Elephant Man, Collie Buddz, Anthony B, Lutan Fyah, Gyptian, Richie Spice, Wayne Wonder, Tarrus Riley, Mr. Vegas, Pressure, Kiprich, Ky-enie, and Flippa Mafia --from Los angeles to Philly. Well-received in both the garrison dance and the large venue, gardian's style burns the stage every time he takes the microphone, igniting the crowd with positive energy.

Gardian's first single, "Name & Number" was one of only three songs selected to be preloaded onto 1.5 million Sony Ericsson Walkman mobile devices to be released on the AT&T network in fall '08. the single is also receiving heavy airplay worldwide from the top radio djs and reggae selectors alike, along with his track "Yad Along" from the culture smash "Mighty Right Riddim" series

over the past 5 years, Gardian has been the backbone of Philadub productions--producing, engineering, and mixing tunes for jamaica's top artists-—all the while watching and learning from the greats in the studios of Kingston.

Gardian has shown that he has the talent, the voice, and the drive to join the ranks of reggae's top artists.